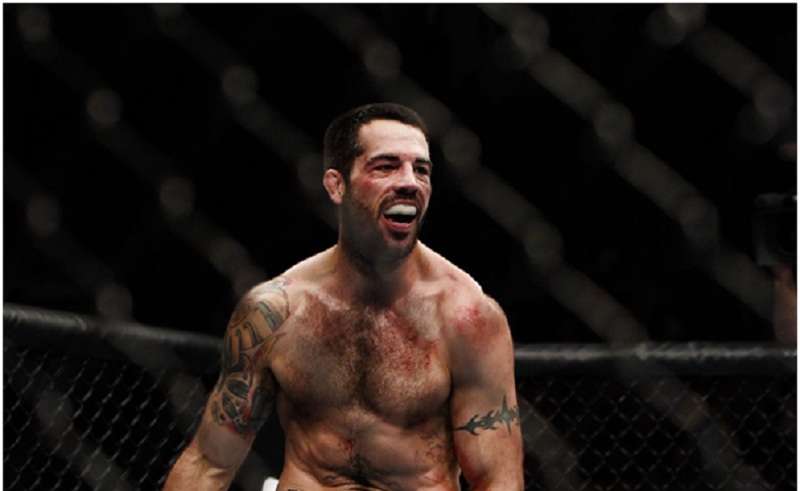 Matt Brown is an American Mixed Martial Artist who is a part of the Ultimate Fighting Championship (UFC), he competes in the Welterweight division. Brown has been active since 2004 and fights out of Columbus, Ohio, US, He has a record of (21-16)
Matt is known as "The Immortal", and is a Brown Belt in Brailian Jiu-Jitsu, A Brown Belt in Judo and a Green Belt in Jiu Jitsu.
After an almost two year long gap, latest UFC News is that Matt Brown will compete in a UFC fight night in Las Vegas at UFC 245. Brown has not fought since November of 2017, when he knocked out Diego Sanchez, he teased that bout as his retirement bout.
Before he had to take a break because of a torn ACL, Brown was set to compete with Carlos Condit.
The 38 year old is all set to return and will face Ben Saunders (22-12-2) in UFC fight night, Saunders and Brown both are known for their clinch work and joined the organization at an early period of The Ultimate Fighter (TUF).
Brown will be pegged as a favourite in the fight even though he hasn't competed in a long time, as Saunders has lost five of his previous six UFC fights nights,three of them in a row, in his last bout he lost to Takashi Sato via knockout, While before the injury Matt was consistently in bouts with top-ranked competitors, and had won his last bout against Diego Sanchez.
In latest UFC News, no main event bout has been booked for UFC 245, So a bout between the returning Matt Brown and Ben Saunders would draw crowds, as both the veterans are well liked by the crowds.
In total Saunders and Brown have picked up 24 knockout wins and rarely do their matches go down the judges.