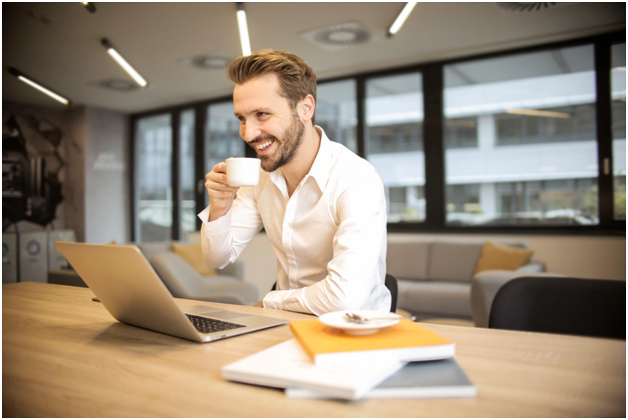 It is official, there is a productivity crisis in Australia. A 2019 report from Productivity Commission, an Australian Government independent research and advisory body on a range of economic and social and environmental issues, found that productivity growth is weak on an economy-wide level.
This means the major areas of workforce output has fallen compared to corresponding capital and time investment.
To bring this home, it means your employees are not producing at their full potential compared to the amount of time and resources they utilize.
Should you be worried? Of course, you should. A fall in productivity can mean not meeting customer demands which in turn could lead to losing market share.
And, as a manager or business owner, you know too well just how much of an impact a fall in revenue can be on your organization.
With that said, how can you improve workplace productivity and efficiency?
Ensure your employees are happy
There is no way around this, a happy employee is productive. When employees are satisfied with work conditions when they genuinely feel important and that the work they do matters, they are going to bring their A-game to take on whatever tasks or projects are thrown their way.
Investing in staff welfare has a long-term benefit both on employee productivity and loyalty to your organization. You can start by ensuring a conducive work environment.
While employees need to monitor ways in which their own lifestyle, sleep patterns, etc, impact productivity, employers should also Invest in comfortable, ergonomic seats, adequate lighting and appropriate office temperature.  These changes, while they may appear insignificant, go a long way to improve employee satisfaction at work.
Ensure your people are qualified for the work they do
Nothing kills productivity, like handing projects and responsibilities to staff outside of their area of competence.
Sure, the employee may have requested for increased responsibilities. Still, as a leader, it falls within your requirements to ensure they have adequate experience and skill set to accomplish the task.
You do not want a situation where you have to go over the tasks again due to errors.
Ensure your people have the right tools
You have hired the right people. They are skilled, experienced and have the right attitude. But, if you fail to provide them with the right tools to work with, productivity will undoubtedly fall.
Use the latest technologies to boost efficiency in your workplace.
For instance, instead of having staff wait around for paperwork to print, installing a fast printing device can speed up the process while cutting idle time.
Maintaining control over who has access to company applications
While you may want staff to have access to company applications for their work, you must retain overall supervision to ensure efficiency and proper use of applications.
When employees know you can see and track their activities, they are more likely to focus on completing productive tasks.
Identity and access management tools enable you to oversee and assign roles to staff members on company applications.
Deploy collaborative tools at work
Encourage a collaborative culture in your workplace. Make it easy for team members and different units to share and cross-collaborate on projects.
There are relatively inexpensive and useful project management and communication tools you can leverage to encourage fast, two-way communications in your office.
Trello, Google tools, Slack and workplace instant messaging apps are some great tools to consider for a collaborative work environment.
Systemise to-do lists and deadline monitoring processes
Ask yourself, is there a better way your employees can structure their day and tasks to be more productive?
To answer this question, you will have to monitor closely how your people currently operate. How do they track what needs to be done? Is there a proven system in place to help them stay on top of their responsibilities? Do they always scramble to meet deadlines because they forgot due dates?
Answering these questions will give you insights into your business's operational gaps and how you can better improve productivity.
Image Pexels License CCO